Texas Hunts
Hunting in Texas
Nothing quite beats hunting on the plains of West Texas. Grab your weapon and join us in the wild west to hunt your choice of Aoudad Sheep, Whitetail, Mule Deer, or Texas Javelina.
Aoudad Barbary Sheep Hunting in Texas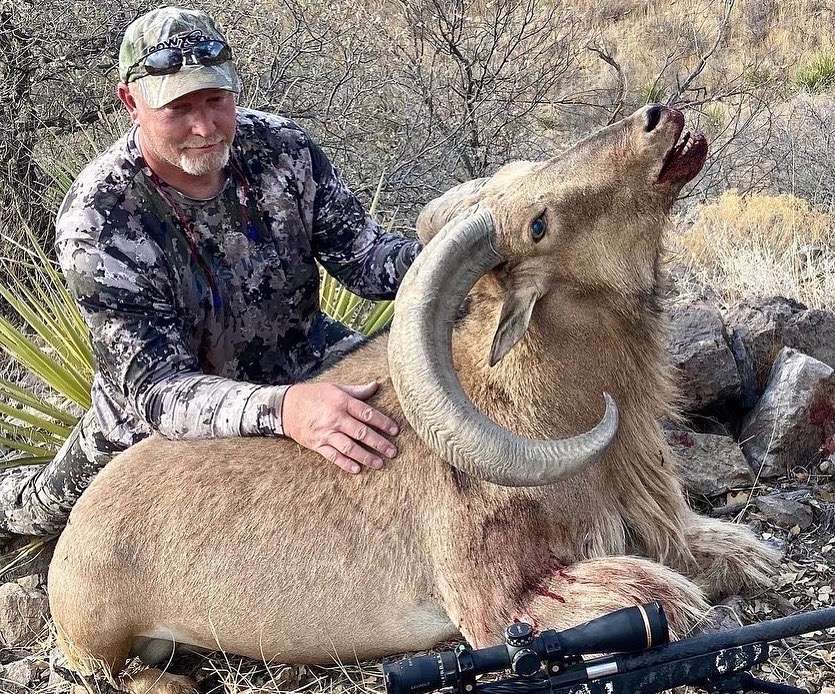 Our outfitter's are the most highly respected big game guides in North America. Hunting on high quality private ranches in the game rich lands of our West Texas ranches and the pursuit of Barbary Sheep, also known as Aoudad. The months of December, January, February, and March provide a great time of year to fit in one more hunt. Our hunts offer plenty of free ranging game and plenty of action and provide an excellent opportunity for trophy rams. March and April are ideal for bowhunting rams out of ground blinds near waterholes. We are absolutely committed to our hunters to provide the finest private-land hunting experiences. Our guides are simply the best, and ALL our hunts are strictly fair-chase on lands which are rich with game and stunning scenery. And all at affordable price. For hunters "flying in" Lubbock, Midland/Odessa, or El Paso, Texas are the recommended airports and car rental is available to the ranch location. Plan on 2 hours driving time.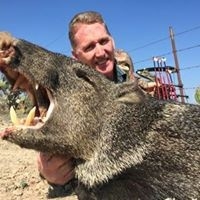 Javelinas are typically stalked on foot, which often proves to be nothing short of spectacular. Weaving in and out of "senderos" crouching and crawling in heavy black brush and trying to steer clear from killer cacti make every javelina stalk a story in itself. Our areas have little hunting pressure and we do a limited number of hunts annually to ensure our clients 100% satisfaction. We welcome any and all types of legal hunting whether it is rifle, handgun, archery, or muzzle-loader. We've done it all many times over!