Kansas Hunts
Kansas Hunting Experiences
Kansas, also known as Whitetail paradise, is the perfect place for your next hunt. Whether you prefer to hunt with rifles or bow & arrow, Kansas is the place for your next adventure. If you'd like a spring hunt, Kansas boasts some of the country's finest Rio Grande Turkey hunting. Don't miss out, book your hunt in Kansas today!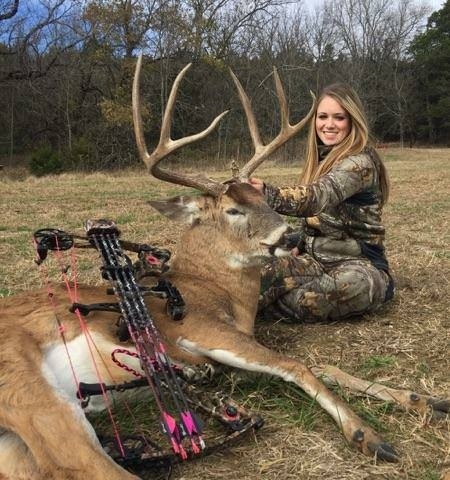 We have the experience and dedication to put you on monster Kansas whitetails! We've got an amazing client success rate and hope that you will soon be a part of that group of successful and satisfied hunters. We take pride in our quality facilities and opportunities to harvest big mature whitetail bucks on our Kansas properties. We will put forth our best effort to accommodate your hunt of a lifetime which includes a beautiful full service lodge and grounds considered to be Whitetail Paradise! Book your hunt today for the experience you'll be telling all your hunting buddies about.
Tired of public hunting grounds filled with other hunters that have the motto & If it's brown it's down! Looking for extensively managed monster MATURE BUCKS? Want to know firsthand what the Midwest experience is all about? We're here to give that to you. We have over 13,000 acres in Southeast Kansas that are intensely managed for mature bucks. Management includes over 60 food plots, protein feeders and corn feeders that are kept going 365 days a year. Year in and year out, we provide hunters with good opportunities on trophy class bucks. It doesn't matter whether you're hunting with a gun or bow we will give you 110% of our efforts to give you the best hunt possible. I don't over pressure our hunting areas by hunting every season just to make more money. I feel that it's very important to keep pressure to a minimum so I don't have a muzzleloader hunt, early season archery or a late season archery. Four weeks of archery and two weeks of rifle is all that we hunt.
Archery Hunts Bow hunts run 5 ½ days. Your meals, lodging and transportation are included in the price of the hunt. We only run the 4 prime weeks for archery (from the end of October to the end of November). Each hunt is limited to no more than 8 hunters at a time. Rifle Hunts The first week of Rifle is a 5-day hunt. All meals, lodging and transportation are included in the price of the hunt. Rifle season begins the first part of December. Our season is 2 weeks long and each hunt is limited to 8 hunters each week.
Kansas Rio Grande Turkey Hunts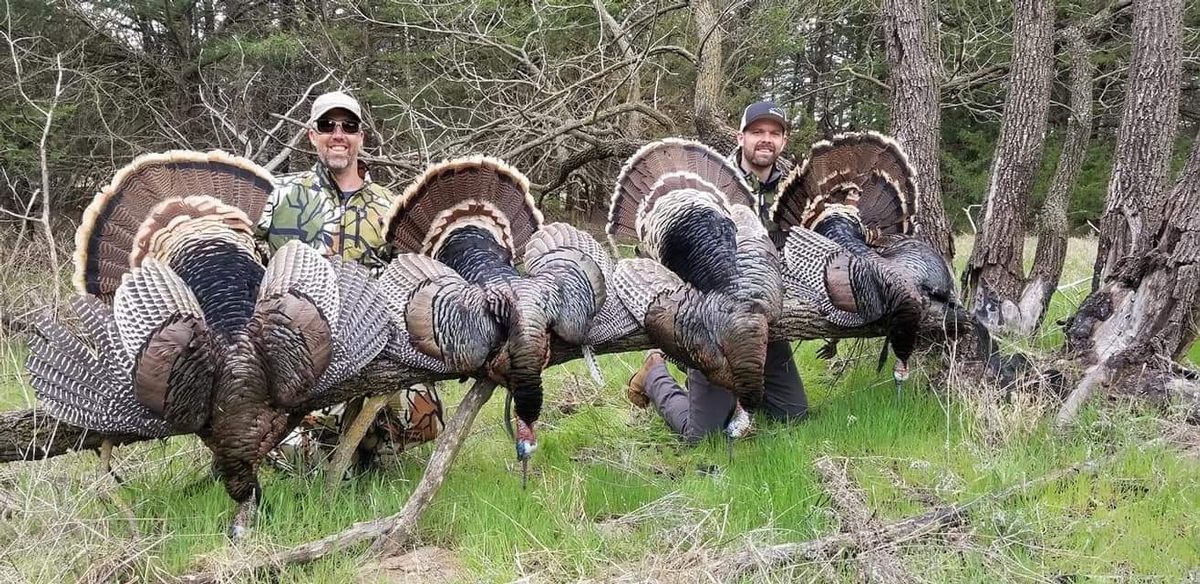 Join me in Kansas for spectacular spring Turkey hunting action. 3 day hunts with food and lodging included, 2 birds limit with thousands of acres of private property to hunt.
Hunters will stay in a house that we have rented and eat home cooked dinners. This area of central Kansas is loaded with turkey and our hunters always have great success hunting our many properties. We kill lots of birds!