Hunting in Nebraska
Nebraska Hunting Experiences
Hunt Whitetail, Mule Deer and Merriam's turkey in the beautiful landscape of Nebraska.
Merriam's Turkey Hunting in Nebraska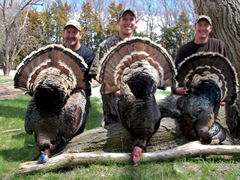 Merriam turkey hunting in the springtime is an incredible experience, and a super time to be in the outdoors!

This Outfitter only takes at one time a limited number of Nebraska Merriam turkey hunters we can comfortably handle, and ensure without a doubt that they will feel like they are being treated as a person and not a number. "Come a Stranger and leave a Friend".
We found hosting the correct number of Merriam Turkey Hunters at one time may vary from hunt to hunt and the type of hunts booked; i.e. Guided or Self-Guided. But, rest assured that number is very comfortable for everyone and it allows our guides, to provide as much personal attention to each hunter to make each hunt a success and depart as a friend.
Our average success rates on guided Merriam turkey hunts is 100% permit fill, and self-guided Nebraska turkey hunts run 99% permit fill and a 100% opportunity on permits.




Hunters use our Nebraska Merriam turkey hunts to fulfill their Turkey Grand Slam, Royal Slam or World Slam. We take their trust in us as a Premier Nebraska Merriam Turkey Hunting Outfitter to be part of their dream very serious.


Our guests, which many are long time turkey hunters with many turkeys to their credit: say they have never seen Merriam turkey hunting so good with so many turkeys and mature Gobblers!



Turkey hunters say Nebraska is one the very best turkey hunting destinations across North America and premier location for spring turkey hunters looking for their merriams turkey.
Whitetail Hunting in Nebraska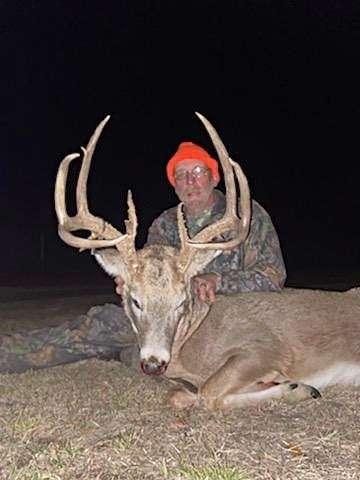 Guided Nebraska Whitetail Deer Hunts: we provide 1 guide per 3 hunters. As deer hunters fill their tags, guide is freed up to spend excess time with remaining hunters. After an animal has been harvested, and pictures taken. We will field dress your deer, bring you and your deer to a mandatory Nebraska Game and Parks checking station in either Basset or Valentine Nebraska, and then transport your whitetail deer to be processed (clients are responsible for this fee).

Fully guided whitetail deer hunts include lodging, meals, field transportation and field care.
Not included: licenses, permits, meat processing, taxidermy, any shipping cost and cost accrued getting to and from point of hunting location.
Nebraska whitetail deer hunting terrain we hunt is diverse, varying from creek and river country, to cultivated fields of alfalfa, corn and wheat, to vast open range rolling sandhills. Hunters are positioned overlooking river bottom openings, travel funnels or bluffs where deer go between feeding and bedding.


Nebraska Whitetail deer hunts we use traditional whitetail deer hunting methods, consisting of ground blinds, propositioned tree stands and some spot and stalk.
Mule Deer Hunting in Nebraska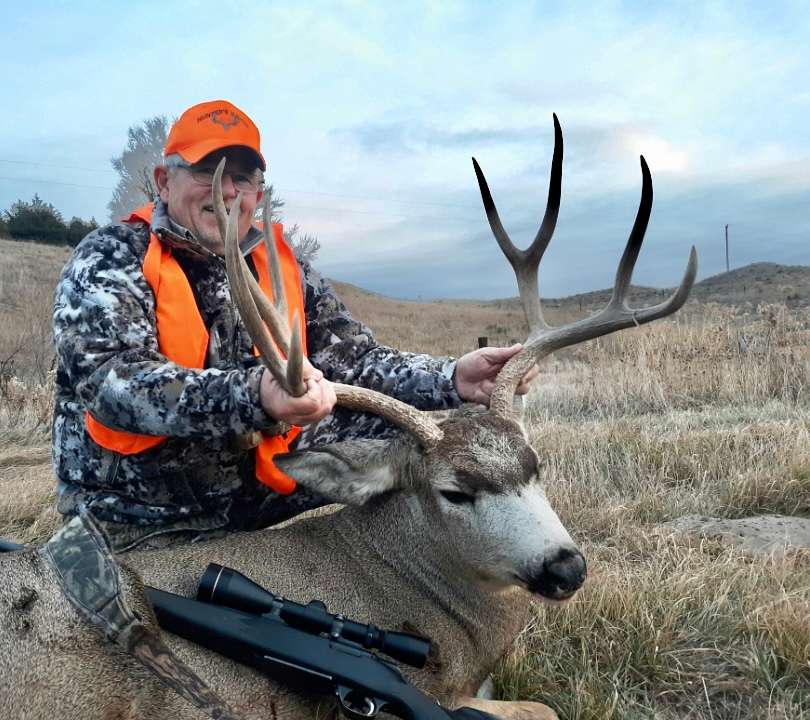 This Outfitter takes 6-8 guided Nebraska trophy mule deer hunters per year between all weapons. This assures hunting pressure is very light, with a minimal harvest of mature bucks.
We offer several hunts, and will customize to meet a mule deer hunter's hunting needs. We prefer to talk with each hunter individually in planning the proper mule deer hunt for them.

We hunt on 70,000 private acres of ideal habitat in Nebraska Sand Hills for Nebraska Trophy Mule Deer in the 140 - 180 class with average spreads of 20-27". Bigger Mule Deer have been seen and taken in the surrounding area.

Our normal average success rates have been running at 100% with a 100% opportunity.
It is very common for our mule deer hunters to harvest there buck in 1 to 2 days.