Hunting in Nepal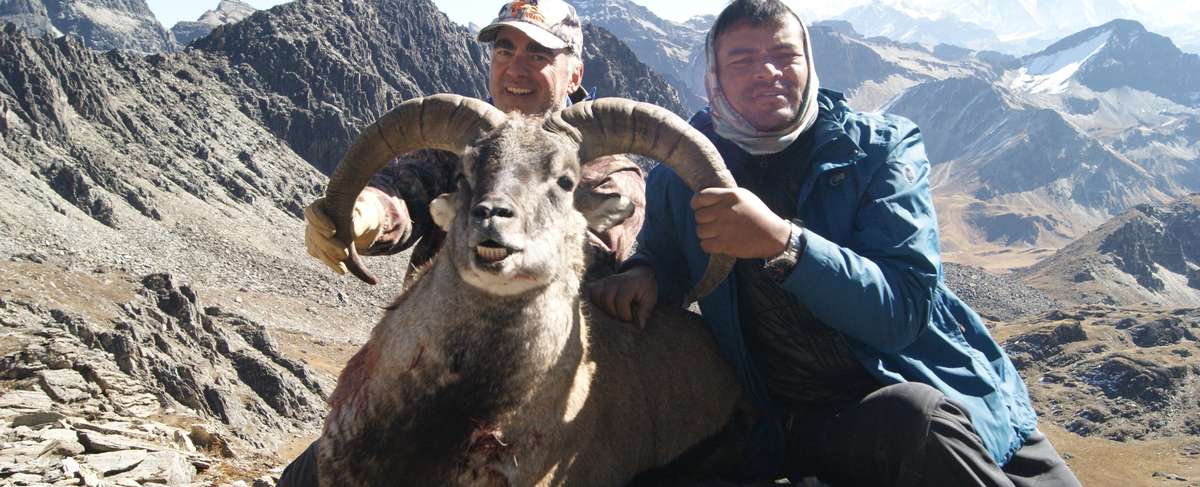 Hunting Nepal
This is one of my favorite hunting destinations and experiences of all time! Hunt in the Himalayan foothills for Blue Sheep and Tahr in their wild and native homeland with the wonderful Nepalese people as your guides and porters.
Hunters can expect to fly into Kathmandu, Nepal where you will be greeted by your host and outfitter. After a good night's rest you will spend the following day sight seeing, obtaining the proper government permits and licenses, and resting up. Day 2 you will embark on the beginning of your journey into the Himalayas by taking a helicopter charter to the hunting area in Dhorpatan where you will meet up with your guides and porters and begin the hike into base camp. After a successful finish to your hunt you will hike back out to the village of Dhorpatan to await the arrival of your helicopter ride back to Kathmandu.
These hunts are conducted March to mid-April or late September- November for either 17-21 days or 10-12 days with an option to fly out by helicopter early. For those wanting to spend more time exploring Nepal and wanting to bypass the helicopter ride, there are also trekking hunts available with 7-8 day treks into the hunt area, followed by 10 days of hunting ending in a 7-8 day trek out.