Pakistan Hunts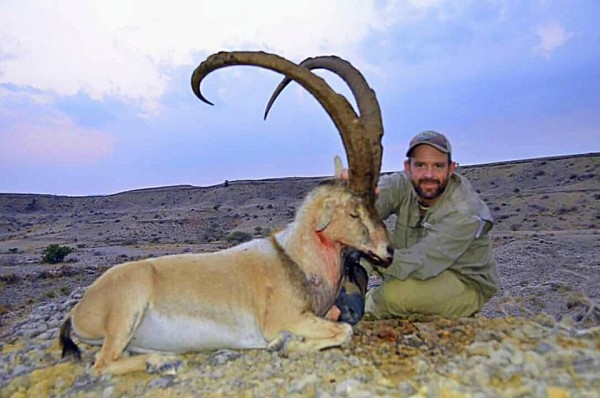 Pakistan: A Paradise For Trophy Hunters
The name Pakistan means "Land of the pure" in Urdu and Persian, Pakistan is located in South Asia, it has a 1,046 Kilometer (650 miles) coastline along the Arabian sea and the Gulf of Oman in the South.
Pakistan is bordered by Afghanistan and Iran in the west, India in the east and China in the northeast. Tajikistan also lies very close to Pakistan but is separated by the narrow Wakhan Corridor. Strategically it is located in a position between the important regions of South Asia, Central Asia and the Middle East.
The region forming modern Pakistan was the site of several ancient cultures including the Neolithic Mehrgarh and the Bronze Era Indus Valley Civilization. Subsequently it was the recipient of Vedic, Persian, Indo Greek, Islamic, Turco-Mongol and Sikh cultures through several invasions and / or settlements. As a result the area has remained a part of numerous empires and dynasties including the Persian empire, Islamic Caliphates and the Mongol, Mughal, Sikh and British Empires.
Pakistan became an independent nation on 14th August 1947. Pakistan is blessed with a variety of Wild life and for this reason has become a hub for trophy hunters. Some of the animals found in Pakistan are Kashmir Markhor, Astore Markhor, Himalayan Ibex, Snow Leopards, Ladakh Urial, Wild ass, Asiatic Leopard, Nil Gai, Cheetal deer, Blackbucks, Hog Deer, Chinkara Gazelle, Kennion Gazelle, Wild Boars, Golden Jackals, Jungle cats, sand cats, Sindh Ibex, Blandford Urial, Punjab Urial, Afghan Urial, Suleman Markhor, Chilten Markhor, Indus Crocodile, White striped Hyena, Porcupines and many more.
For more info about trophy hunting in Pakistan please send us an enquiry and one of our consultants will call you back promptly to answer any questions including price quotations etc.