Hunting in New Mexico
Hunting Adventures in New Mexico
Have a truly unique hunting experience in NM. We have hunts available for for Elk, Bear, Pronghorn Antelope, Deer, Mountain Lion, Merriam's Turkey, Ibex, Oryx, or Aoudad Barbary Sheep all in the Land of Enchantment. Check out the details for some of our outfitters below.
Bear Hunting in New Mexico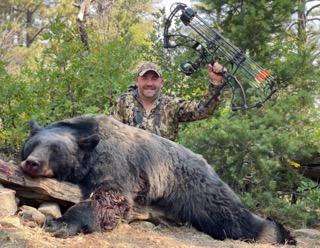 This outfitter and houndsman was born and raised in North Central New Mexico and works closely with a team of other fine houndsmen to be able to bring you fantastic hunting with hounds opportunities all over the state. These hunts generally run close to 100% success unless the weather justs really doesn't cooperate, with a lot of rain making tracking conditions more difficult. This outfitter and his houndsmen have the most intimate knowledge of the units you will be hunting. They ensure our clients a grand hunt by limiting the number of hunters they take on each season and this greatly increases your chances of success. Over the years, they have guided many hunters who have had tremendous success in harvesting world-class animals on public land.
Pick any 5 consecutive day period while the hound hunting season is open. The first season is usually August 16-31st with the second season starting back up September 25th and running until October 30th. Bear tags can also be purchased and taken with archery equipment in September in conjunction with an archery elk or deer hunt as well as during the rifle hunts. All of the prices include lodging and meals. License fees are not included. Bear tags may be purchased OTC, but at least 48 hours in advance of hunting.
Hunting Mountain Lions in New Mexico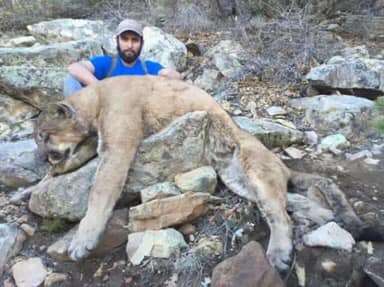 Our mountain lion hunts require the aid of our well-trained hound dogs. We hunt from 4-wheel drive vehicles and on foot. Snow mobiles are an option when weather conditions permit them. Snow is not always a necessity, as our hounds are trained for dry ground conditions. Our hunts are 7 consecutive days from December 1st to March 31st. The license is over the counter and purchased through the New Mexico Game & Fish website and needs to be bought 48 hours prior to your designated hunt.
Hunting Elk in Southwest New Mexico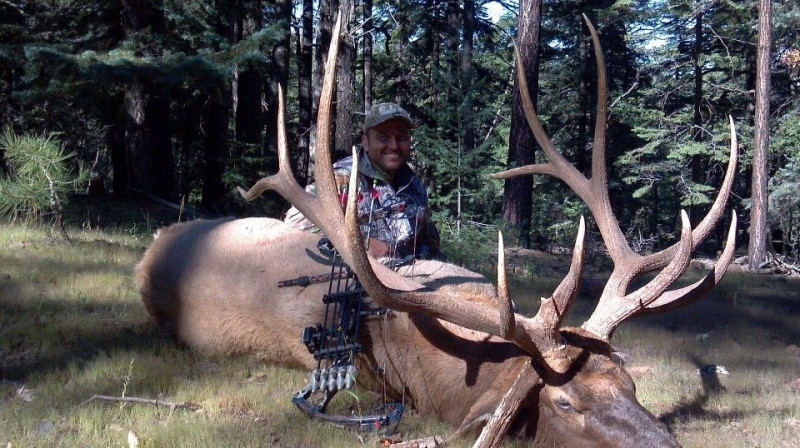 Archery:
Our hunts take place in GMU's 13,15, 16a, 16d, 17 and 23 (Drop camps in 16b wilderness area). Most shots are between 15-40 yards and in my professional opinion this is the best time to shoot a 350" to 400" bull.
Muzzleloader / Rifle:
These elk hunts begin in early October and run through mid-November. All of our muzzleloader hunts take place in primitive weapon only units 13, 15 and 17. These areas haven't been hunted with a rifle in over 30 years and this has dramatically influenced the age class of the animals available. Our rifle hunts coincide with our muzzleloader hunts and take place in GMU's 16a, 16d, and 23. We also offer drop camps in unit 16b wilderness area. These rifle areas have been producing some absolute giants over the last several years due to low volume of tag availability. Our muzzleloader/rifle hunters have consistently produced an average of 75% success rate and a 95%-100% shot opportunity.
Northern New Mexico Elk Hunting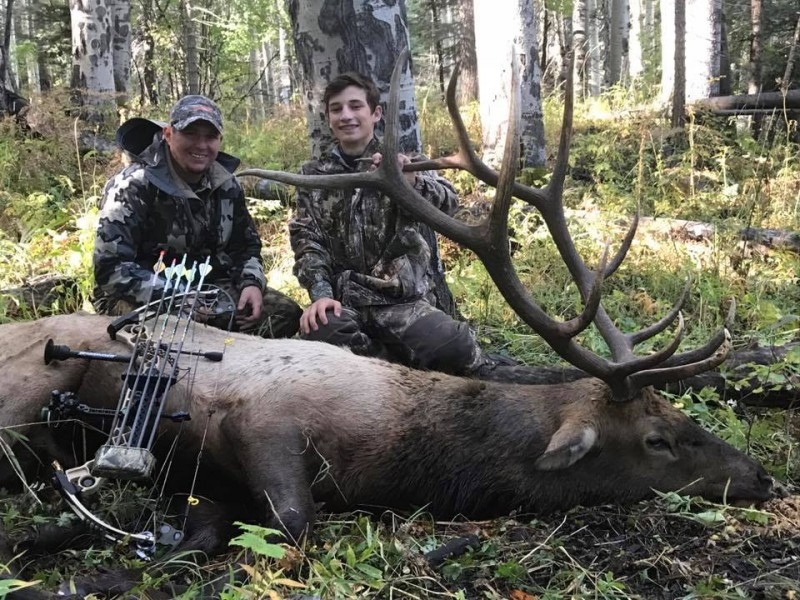 New Mexico and Colorado are widely recognized as the premiere elk hunting destinations in North America. Our private "high country" ranches are in some truly pristine scenic areas and boast high-density elk populations.
Our hunts include landowner license availability, lodging, meals and professional two-on- one guide service. Regardless of hunt type, the range of bull elk taken on our hunts is on average from 250 B&C to 320 B&C with occasional bulls being taken in the 340 B&C class. We provide clients with 5 full days of guided hunting and 6 nights including lodging and mouth-watering home cooked meals prepared by dedicated professionals.
All elk hunts include scenic cabin accommodations in remote and incredibly beautiful environments with hot and cold running water and shower and toilet facilities. Sleeping accommodations are classic "bunkroom" style within the cabins themselves. Since 1994, our success rate on rifle elk has been well more than 80%. Success on archery elk over the same period has been more than 40% with essentially 100% shooting opportunity. Archery elk hunts provide clients with the ultimate in "up close and personal" hunting experiences.
With 3 five-day elk hunts occurring in September of each year, archery elk hunters are afforded the opportunity to enjoy a great primitive weapons hunt with lots of bugling bulls. Basic hunt strategies involve spot and stalk and bugling since the "rut is on". Most bulls taken by bow are between 20 and 40 yards. It is highly recommended that bow hunters use compound bows with a draw weight more than 65 pounds with quality carbon arrows and multi blade broadheads. Landowner licenses are provided for purchase. For hunters "flying in", Albuquerque, New Mexico is the recommended airport, and car rental is available to the meeting location. Plan on approximately 3 hours driving time. In early October and as the fall colors change and the air becomes crisp, rifle hunts begin. These hunts are for 5 full days hunting and 6 nights lodging and meals. The rut is still on and the hunting is good with lots of bugling and shooting opportunities. These are high success rate hunts. The weather is generally mild but can be unpredictable and snow can be a reality after the 15th of October due to our high elevations.
It is highly recommended that rifles are .30-06 and larger using 180 grain bullets. Most bulls here taken at ranges of between 100 and 200 yards. Landowner licenses are provided for purchase. For hunters "flying in", Albuquerque, New Mexico is the recommended airport and car rental is available to the meeting location. Plan on approximately 3 hours driving time.
Mule Deer and Coues Whitetail in New Mexico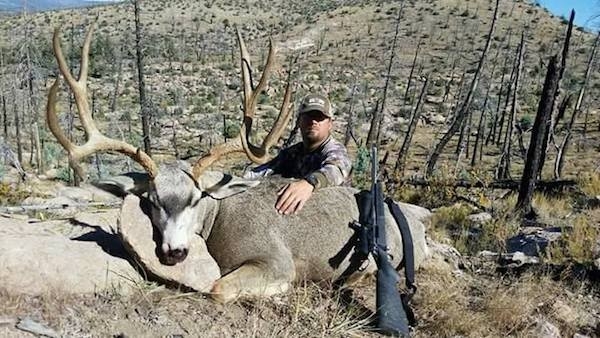 Deer hunts take place in the Southwest units of NM for both Mule deer and Coues whitetail. We also offer fully guided hunts in one of the very best mule deer units in the state of NM in the NW corner of the state in Unit 2B. Archery seasons are generally held during the month of September as well as Jan 1-15 in many of our units. Rifle hunts are held from the middle of October through the middle of November. Muzzleloader season is usually held the last few days of September through the first couple days in November. New Mexico deer hunts are all done on a drawing type basis or through the purchase of landowner tags.
Pronghorn Antelope Hunts in New Mexico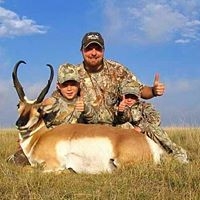 New Mexico's open grasslands are home to large herds of Pronghorn Antelope. Or outfitter has leased thousands of acres of private land for Antelope hunting. These hunts are very exciting and highly successful. Large numbers of Antelope and numerous shot opportunities make this perfect for hunters of all ages. New Mexico is ranked as one of the top five places to harvest a record book Antelope, making it an excellent choice for an Antelope hunt and a great opportunity to bag your first western big game trophy. Licenses do not need to be drawn.
Merriam's Turkey Hunting in New Mexico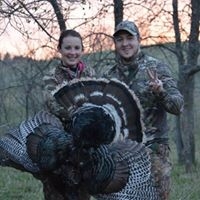 Hunting turkey in New Mexico is one of our favorite hunts of the year! Nice to get out in the spring and roam the hills. Our turkey hunting is conducted in a lot of the same areas as our elk hunts, and very similar in tactics as well. Good time to be looking for sheds as well. Come join us in the Gila April 15-May 10 and see for yourself!