Meet Owner & Operator: Patrick Montgomery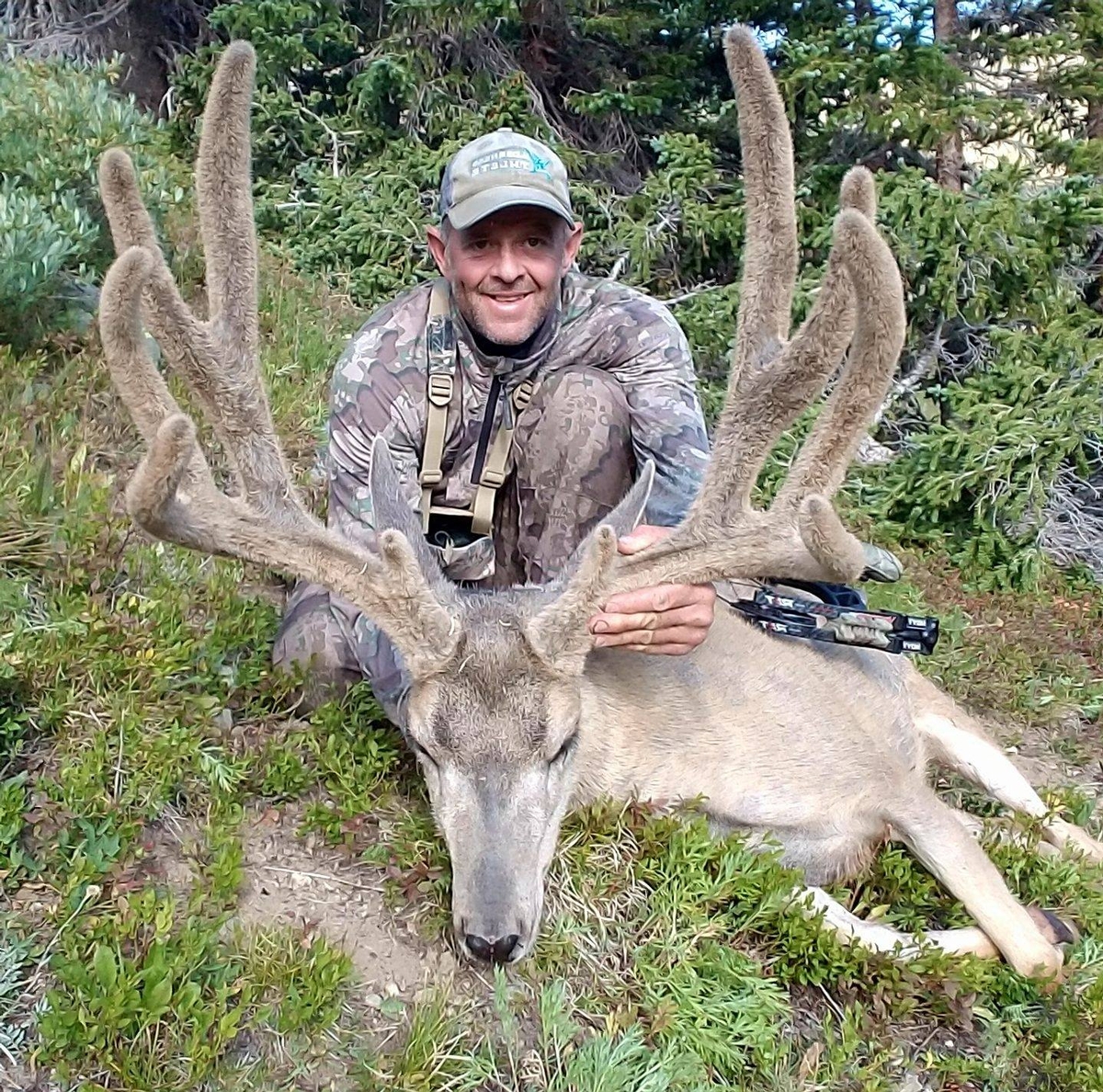 Born in Albuquerque, New Mexico in 1972- I Started hunting and fishing at a very early age with my dad Johnny, and younger brother David. We were good friends with an outfitter by the name of Ric Martin, and so I would tag along on as many hunts as possible, while my dad would help guide on the weekends hunting elk on the famous Baca Ranch, now the Valles Caldera. At the age of sixteen, I started working as a fishing guide during the summers in Alaska for Lynn Castle. After graduating high school, I started guiding hunts for Ric in the fall, and going to school at NMSU in the spring and summer studying Wildlife Science. Upon the sale of the Baca Ranch to the federal government, I moved to Chama in northern NM and hired on at The Lodge at Chama as a full-time hunting and fishing guide.
In 2001, I left NM and moved to Colorado, working for Aaron Neilson of Global Hunting Resources. Since then, I have been focused on guiding primarily spot and stalk hunts out on the prairie for the monster mule deer and whitetail's that call Eastern Colorado home. Recently, I have returned to the mountains guiding for deer, elk, and lion's. When not out guiding, I have been working as an international hunting videographer, filming for various TV shows on the outdoor channel such as Trijicon's World of Sports Afield. I try to write about some of my adventures, being published in Australian and International Trophy Hunter, Eastman's Journal, and Western Hunter. I am constantly on the lookout for new and upcoming outfitters, and new and exciting hunting opportunities.