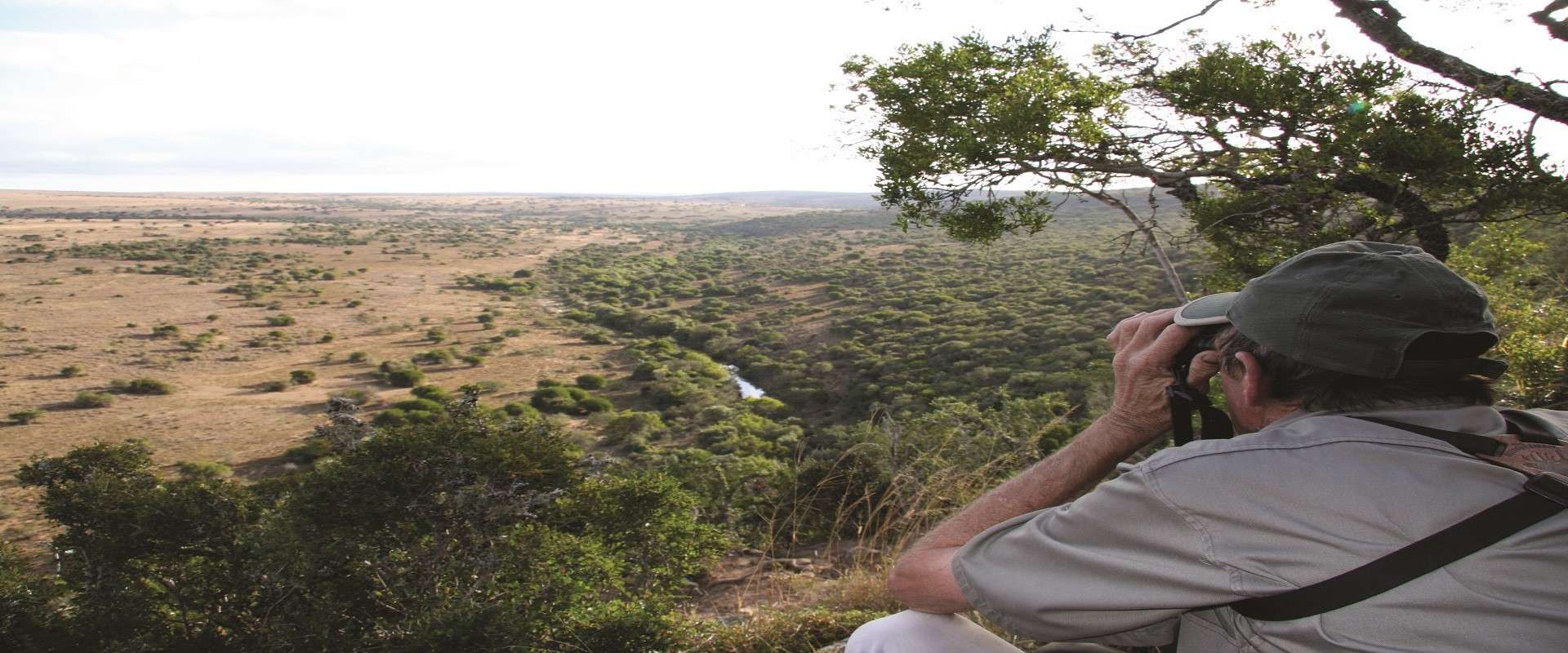 South Africa Hunting Safaris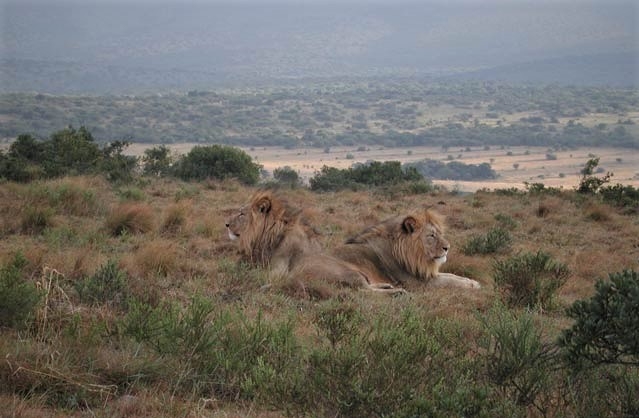 These are not you typical South African game farm type hunts where you hunt small acreage put and take type scenarios. My outfitter has been operating in South Africa, Mozambique, Botswana, and Namibia for the past 30 years and has gained the trust and appreciation of the South African government and is the chosen outfitter to conduct exclusive safaris on many of the national parks and game reserves. These can range in size from 75,000 acres on up to over 225,000 acres in which you and your party will be the only guest during your stay. The national parks system offers Conservation through Sustainable Utilization in which the wildlife pays to take care of itself, and the surrounding communities benefit as well from the opportunities that abundant wildlife provides. Now is truly the time to plan your once in a lifetime luxury vacation within South Africa. Please listen to me on this guys, these hunt packages are out of this world hunting opportunities...for cheap! You will be treated like kings and queens. The hunts are ALL Inclusive meaning airport pickup and drop off, 10 days hunting with fantastic food and lodging included, use of their rifles and ammunition, sporting quality Leopold scopes and Nosler partition ammunition. There are no hidden costs and add on's. You'll need tip money for camp staff and PH and have to pay to either have you hides and horns shipped home to you taxidermists or get them done there and shipped home. Listed below are a few of the more exclusive opportunities and packages my outfitter can arrange as well as customize anything else that you would like to see or do while on vacation. We have 6 animal packages deals for $8500! Non hunting spouse and kids can come for $200 a day, and even shoot some of the package animals for no additional costs. It's a no brainer where to go on your next hunt...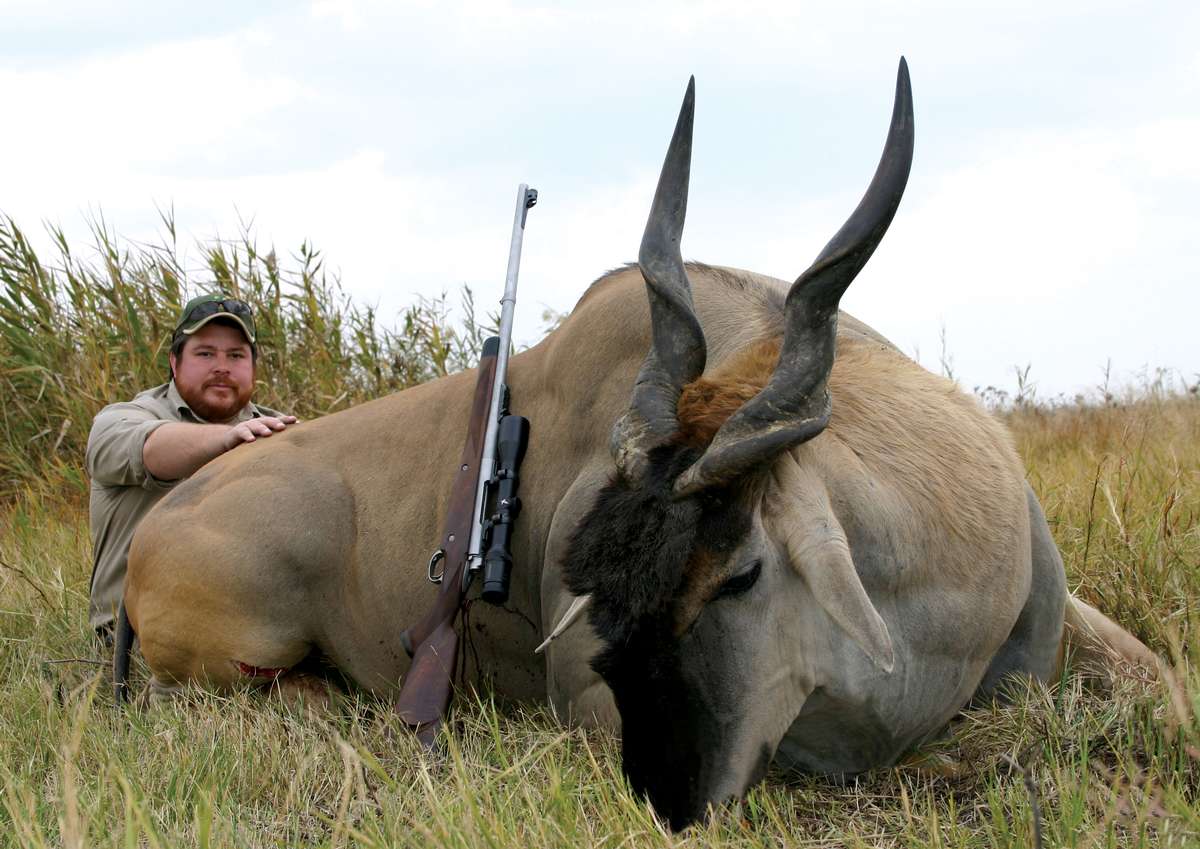 The TDR encompasses around 95,000 acres and is known for its amazing Eland, Waterbuck and Kudu hunting. A typical 10 day all inclusive hunt package for 10 animals can currently be had for $12,500 for the 2022 season. It would include either Eland or Waterbuck, Kudu, Black Wildebeest, Gemsbok, Burchell's Zebra, Red Hartebeest, Blesbok, Springbok, Warthog and Ostrich. Other species can be added for trophy fees only. This area has some excellent Cape Buffalo as well, but limited permits so they are more pricey. But, 40" plus type buffalo are not uncommon.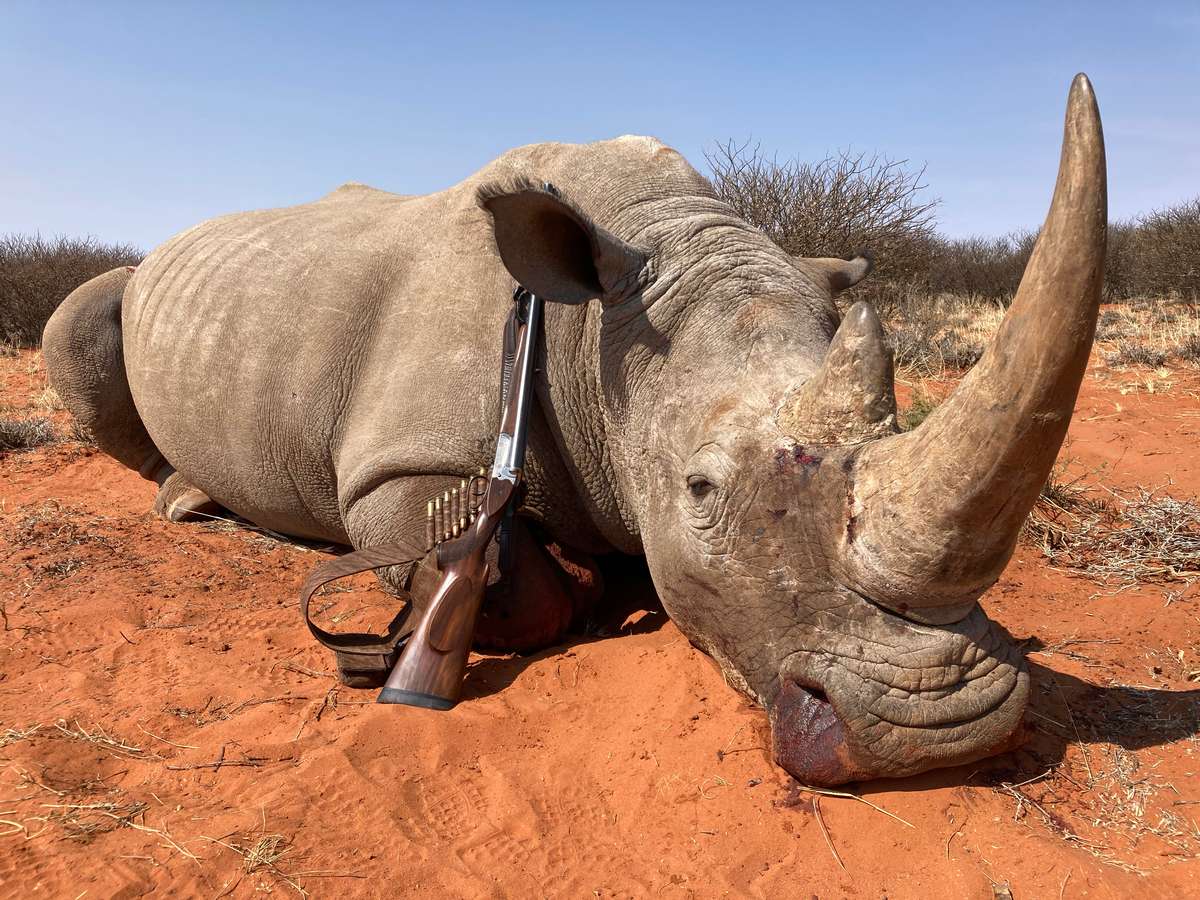 One of the larger areas for hunting at over 220,000 acres in size, the Kalahari is where you go to hunt White Rhino, Sable, Southern Roan, and Hartman's (Mountain) Zebra. The rhino's are not small averaging over 25"in horn length or 85"-90" SCI and are legal and fully exportable back into the USA. This hunt is available for a little over 50k at the moment. An incredible 6 animal package can be added on or hunted by itself for only $14,000 which is less then most trophy elk hunts these days. You would be able to hunt Sable, Roan, Gemsbok, Blue Wildebeest, Mountain Zebra, and Springbok.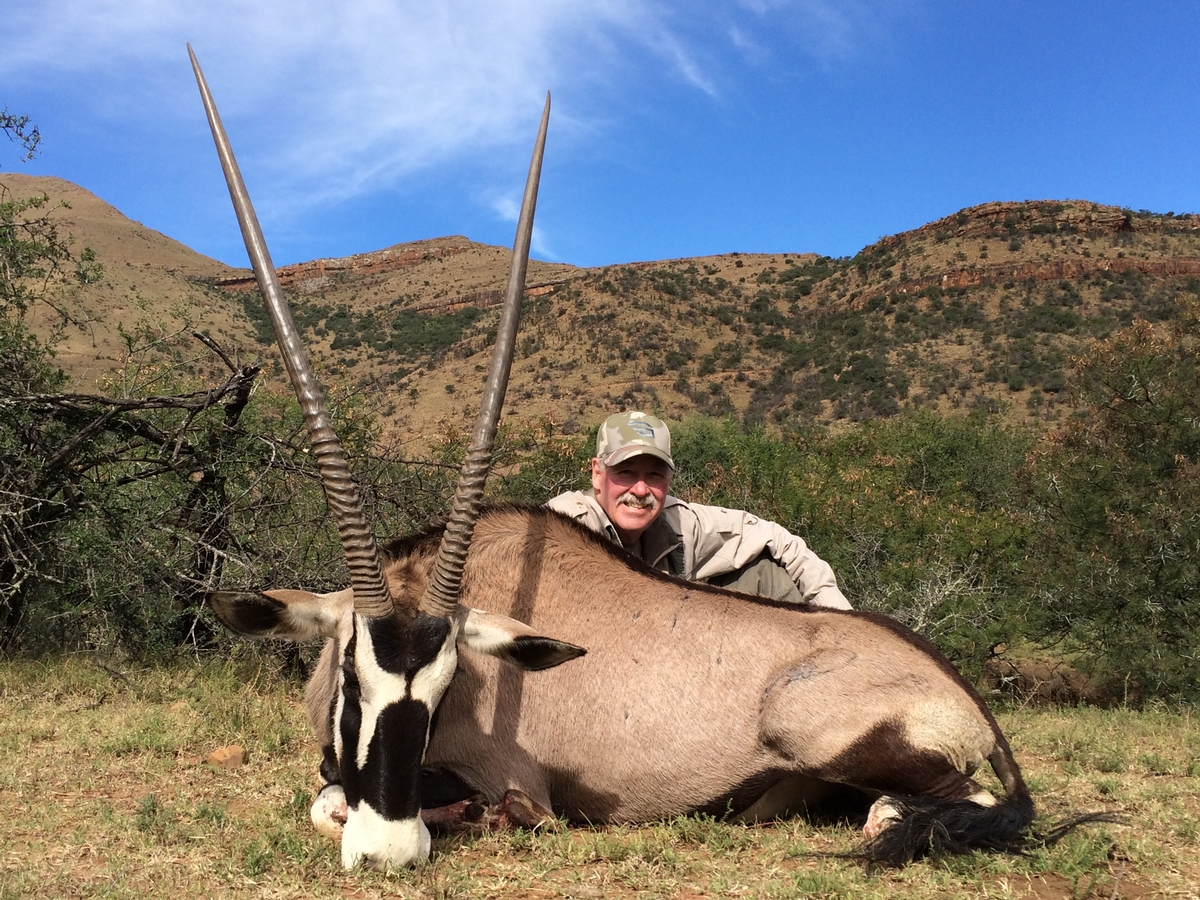 This is a crazy good deal on a 70,000 reserve that can be hunted on the same trip as the TDR if you are looking to mix things up a bit, or just in itself. We can get you set up on a six animal 10 hunt that includes Gemsbok, Red Hartebeest, Blue Wildebeest, Mountain (Hartman's) Zebra, Besbok, and Springbok for $8500 all inclusive. That is seriously less then a private land elk hunt! By all inclusive I Mean food and lodging, included use of their rifles and ammunition, drinks, airport pick up and drop off out of Bloomfontaine, South Africa. I'm not really sure why its even a question of whether or not this is a hunt you should do. You can bring along your spouse or children for an additional cost of only $200 a day per person, and even let them shoot one or two of your animals in your package at no additional cost or daily hunting fee. Eland can easily be added to this hunt package for a minimal $2500, for an animal the size of a moose. I doubt you could take the wife and kids to Disney World in Florida for less money, and have the experience of a lifetime with them.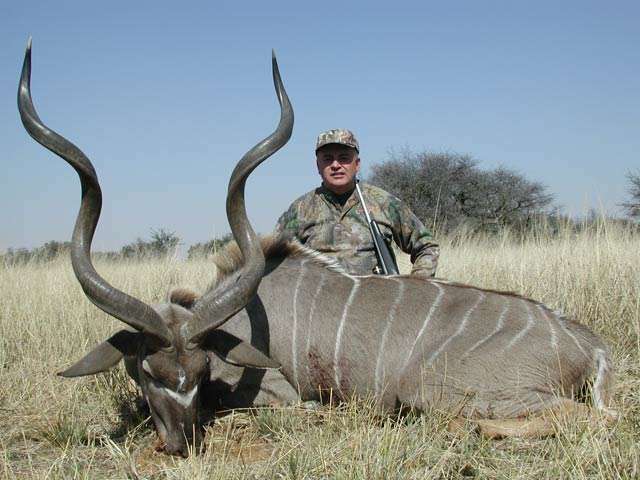 Another giant piece of property at over 100,000 acres that you can pretend that you own as you will have it exclusively for your use for the 10 day hunting vacation that you are there for. This is where you go if you want to add on a giant Sable, Giraffe, or 40" plus buffalo to your Safari. The normal 10 animal package the outfitter is offering for $12,500 all inclusive is Waterbuck or Eland, Kudu, Blue Wildebeest, Zebra, Gemsbok, Impala, Ostrich, Warthog, Springbok Red Hartebeest. Giraffe can be added for a mere $3000, Giant Sable $6000, and 40"-46" Cape Buffalo for $15,000 if available. They only shoot two buffalo a year from this area.